Senator Dole and Captain Dunn | Robert and Elizabeth Dole Archive and Special Collections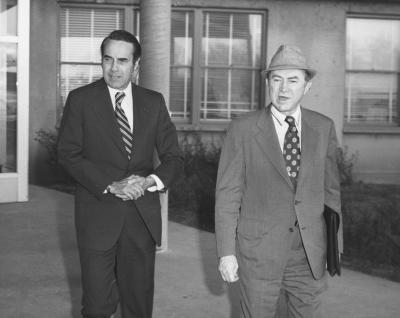 ph_039_009_001.jpg (JPEG Image, 112.44 KB)
Download Original File

To request a hi-res copy, contact us at dolearchives@ku.edu
Title:
Senator Dole and Captain Dunn
Date:
1973-02-23
Description:
Notes: a US army information officer. Official visit of Sen. Dole to Ft. Knox, Ky. Where: Various places on Post. When: 23 Feb 73.
Phys. Desc:
-- Inscriptions: Who: The Hon. Bob Dole, US Sen. From KS visits with Capt. John Dunn.
ID:
ph_039_009_001
Repository:
Robert and Elizabeth Dole Archive and Special Collections
Found in:
Rights:
Credit US Army. Photograph by: Sp5 Robert Russell Photo Br, A-V Sys Div, DC-E Ft. Nox, KY 40121 Approved for Release by Dept. of Defense Publication or commercial use of this photograph requires release