Bob Dole on phone in office | Robert and Elizabeth Dole Archive and Special Collections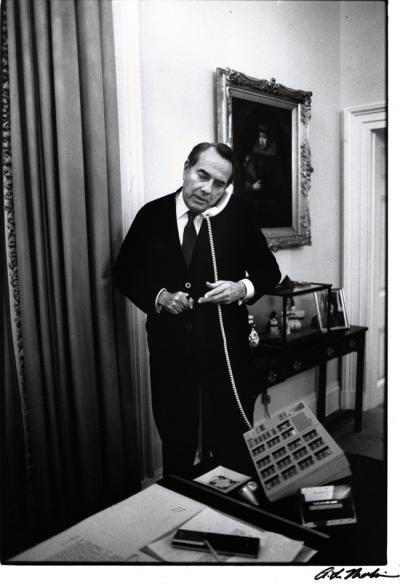 dip.ovs_4_46166.jpg (JPEG Image, 203.57 KB)
Download Original File

To request a hi-res copy, contact us at dolearchives@ku.edu
Title:
Bob Dole on phone in office
Description:
Dole, Robert J., 1923-. Bob Dole is standing beside a desk and has the phone between his left ear and left shoulder. He is looking down. There is a doorway and a portrait of Pocahontas visible in the background. There is a signature on the bottom left portion [A.L. Martin?].
Phys. Desc:
B & W; 11"x14" photograph.
ID:
ovs_4_46166
Repository:
Robert and Elizabeth Dole Archive and Special Collections
Found in:
Dole Photograph Collection (Old Arrangement - For Reference Only), 1880-1996


[information restricted]