Bob Dole standing with Ion Ratiu | Robert and Elizabeth Dole Archive and Special Collections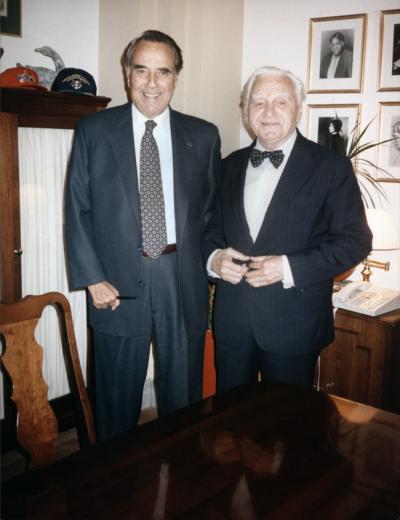 ph_036_004_001.jpg (JPEG Image, 194.95 KB)
Download Original File

To request a hi-res copy, contact us at dolearchives@ku.edu
Title:
Bob Dole standing with Ion Ratiu
Date:
c.1995
Description:
Dole, Robert J., 1923- and Ratiu, Ion. Bob Dole is standing next to Vice President of Romania, Ion Ratiu. They are both smiling and facing the camera. There are photographs, hats, a phone, a lamp, and a plant visible in the background.
Phys. Desc:
Color; 6"x8" photograph.
ID:
ph_036_004_001
Repository:
Robert and Elizabeth Dole Archive and Special Collections
Found in: