Bob Dole standing in a cloud of balloons | Robert and Elizabeth Dole Archive and Special Collections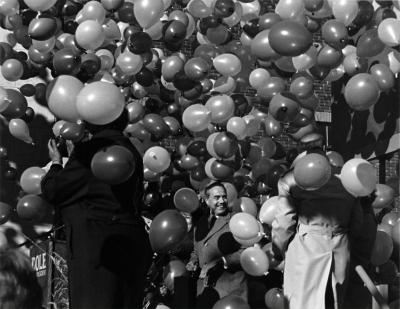 ph_113_007_002 (JPEG Image, 216.66 KB)
Download Original File

To request a hi-res copy, contact us at dolearchives@ku.edu
Title:
Bob Dole standing in a cloud of balloons
Date:
ca. 1987
Description:
Dole, Robert J., 1923-. Bob Dole is standing amongst balloons that are being dropped. He is outside of a brick building. There are a number of unidentified individuals. On the back of the photo it says "Photography by: Dan Wiegers Presented to Sen. Robert Dole by Dodge City Community College #65."
Phys. Desc:
B & W 8"x10" photograph.
ID:
ph_113_007_002
Repository:
Robert and Elizabeth Dole Archive and Special Collections
Found in: