Sen. Dole poses with American Star Beauty Queens | Robert and Elizabeth Dole Archive and Special Collections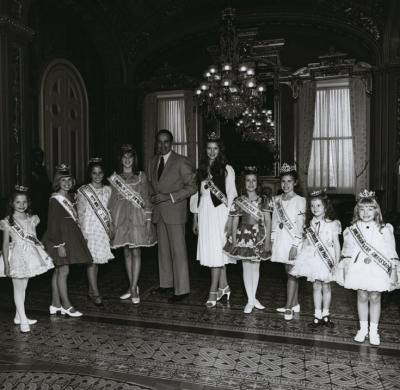 ph_048_027_001.jpg (JPEG Image, 148.44 KB)
Download Original File

To request a hi-res copy, contact us at dolearchives@ku.edu
Title:
Sen. Dole poses with American Star Beauty Queens
Date:
1970 [?]
Description:
Dole, Robert J., 1923-; Senator Dole poses with nine Beauty Queens, varying in age; All of the girls have pageant dresses and sashes with different awards and are wearing crowns or tiaras
Phys. Desc:
Black and white 8 x 10"
ID:
ph_048_027_001
Repository:
Robert and Elizabeth Dole Archive and Special Collections
Found in: